Empathy, intention, & curiosity is in our team's DNA.
To solve your data problems with our human-centered approach, we leverage expertise in data science, user experience, and software engineering.
Data Science
Our data science team extracts meaningful insights to amplify your intelligence and accelerate your decision making.
User Experience
By identifying problems and their root causes, UX uses that information to design the right solution(s) for your workflow.
Software Engineering
From developing data pipelines to user interfaces, our engineering team builds with the needs of your business and end-user in mind.
Our Process
Discover
We start by listening and asking a lot of questions to build a deep understanding of the problems your team faces.
Design
We then create custom data-driven products, processes, and experiences your team values.
Deliver
Upon launch, we will test, learn, and iterate the solution to ensure it meets your team's needs.
"Ascend listens to our challenges rather than presume what we need, which is unlike most technology companies we've worked with."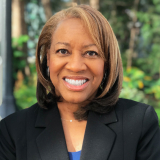 Helen Jones-Kelley, Executive Director
Montgomery County ADAMHS