Community Health Organizations
We care about the collective well-being of our community, so we partner with organizations that address health disparities and enact public health initiatives.
How can we leverage data or predictive analytics in our decision-making?
We'll advise on data collection and management strategy to successfully build machine learning and other predictive analytics models.
How might we streamline our manual workflows?
UX will seek to understand your processes to uncover and solve the right problems.
What do we need to put in place to better manage our data and information?
Through our data and technology strategy efforts, we can help you create a plan to manage information and data infrastructure.
What should we do to improve our digital experience?
We uncover pain points and wish-fors and lean on UX design to create an experience that resonates with your user base.
Our community health organization consulting services.
Ad-hoc data analysis & reports
Provides static reports defined by your specific need.
Community & hospital data acquisition
Accesses hospital and community data sources by building relationships with key stakeholders.
Custom predictive analytics
Uses machine learning and other models to make predictions on current and historical data.
Custom dashboards
Includes data aggregation, analytics, data visualization, and/or reporting, defined by your specific need.
Data & technology strategy
Defines the long-term plan for the technology, people, processes and rules required to manage information and data infrastructure.
Data engineering
Cleans and makes data usable so it can be used for analysis and predictive analytics.
HIPAA & 42 CFR Part 2 data management
Provides client support to maintain policies and procedures that allow the secure storage and use of protected health information.
Secure data pipelines
Moves data from one system to another.
UX research & strategy
Uncovers pain points and mental models, defines problems, and builds empathy for the end-user.
UX design
Creates data-driven experiences that blends business viability, technical feasibility and end-user desirability.
"We are excited to have the opportunity to partner with Ascend's expertise to take the many pieces of data that we have access to locally, and put it together in a way that points out gaps, needs and priority areas where our limited resources can be most impactful in serving our communities."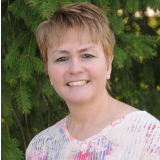 Tammy Nicholl, Executive Director
MHDAS-LC