Hospice & Post-Acute Organizations
In the hospice and post-acute spaces, sometimes data is messy, sometimes it's hard to interpret, and sometimes it's not easily accessible. We partner with you to find answers to your big questions so you can spend time focusing on your patients.
How can we leverage data or predictive analytics in our decision-making?
Through discovery efforts, we can help identify important steps and pain points within people, technology and data processes to pinpoint predictive analytics opportunities.
Can we determine length of stay or a patient's outcome?
We have experience building models that predict length of stay and predicts individuals who will stay in care for one week or less.
Can we better anticipate needs or get patients enrolled in the most appropriate service line?
We will advise on data collection and management strategy in order to build machine learning and other predictive analytics models.
Enhance your data strategy.
Ad-hoc data analysis & reports
Provides static reports defined by your specific need.
Custom predictive analytics
Uses machine learning and other models to make predictions on current and historical data.
Custom dashboards
Includes data aggregation, analytics, data visualization, and/or reporting, defined by your specific need.
Data & technology strategy
Defines the long-term plan for the technology, people, processes and rules required to manage information and data infrastructure.
HIPAA data management
Provides client support to maintain policies and procedures that allow the secure storage and use of protected health information.
Data engineering
Cleans and makes data usable so it can be used for analysis and predictive analytics.
UX research & strategy
Uncovers pain points and mental models, defines problems, and builds empathy for the end-user.
UX design
Creates data-driven experiences that blends business viability, technical feasibility and end-user desirability.
Secure data pipelines
Moves data from one system to another.
We work alongside your team to make sense of your data through predictive & advanced analytics.
Outcomes
Maximize reimbursement

Predict length of stay

Remove the manual search for important data

Support value-based care

Plan staffing & resourcing

Optimize assessment processes

Transition to proactive care

Reduce double documentation
We've developed custom predictive analytics tools that support hospice goals to maximize reimbursement in the service intensity add-on period by identifying the last week of care and predicting the expected length of stay.
"Our partnership with Ascend is an integral part of our long-term technology goals. We are committed to working together to benefit the community we are privileged to serve."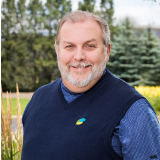 Kent Anderson, CEO
Ohio's Hospice
Delivering more proactive care for patients.
Hospice organizations must deliver high-quality care whether the patient is in an in-patient unit or in the comfort of their own home. Ohio's Hospice engaged Ascend to develop predictive analytics tools to improve quality and efficiency of care.
See the process